"But man is a part of nature, and his war against nature is inevitably a war against himself." Rachel Carson, author of Silent Spring.
Mountain lion P22 rose to fame when his spectacular portrait in front of the Hollywood sign appeared in National Geographic magazine. He grabbed the limelight again when he was rescued by biologists and tested positive for anti-coagulant rodenticides. Following a public outcry, the California Department Of Pesticide Regulation banned the retail sale of a class of pesticides, and the manufacturer subsequently sued to stop the ruling. If we have flipped the scales and predators are getting killed by preys, is it possible to restore a natural balance, starting in our own backyard?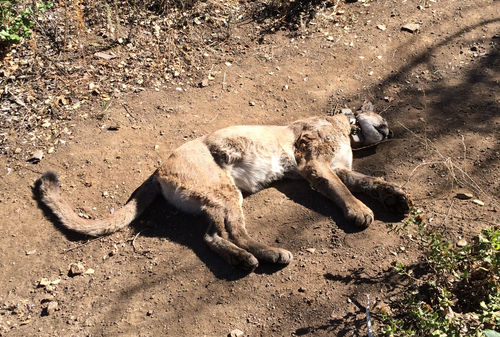 Inspired by local animal advocates and by Project Bird Box Israel, this film aims to create an environmental bridge beyond cultural and political borders.
This film is sponsored by CLAW and made in partnership with From The Heart Productions. Special Thanks to the following organizations for their valuable guidance and support: